I am always very pleased when a service provider shows that the customer needs are most important. The team of STI Hungary was there for us immediately when we said we have an emergency and need your help to "save our life". It was outstanding how you planned the resources and provided the required capacity to move our stock smoothly. You were available 24/7 - no matter if it was day or night - during the entire project and made sure that all was running well and as expected. Thank you!
Istvan Almási, DC Manager, Fresenius Kabi Hungary Kft.
We are beyond excited to support STI on its journey to becoming a digital freight forwarder. STI is an early-mover in the LSP market, enabling it to reap the benefits from digitization long before others have realized that this is where the market is going.

Wolfgang Wörner, Sixfold's CEO
Even though we are a fairly big group with STI companies all over Europe, I still know most of the colleagues working for each entity. I like that as it enables us to work in a team and help each other to achieve our common goals. I like the teamwork amongst the entities very much.

Tamas Kurucz Operations Manager, STI Hungary
We fulfil GDP requirements in the interests of manufacturers, suppliers and consumers and ensure that every single product is transported in exactly the way our clients and the GDP guidelines require.

Olaf Langenbeck, Senior Manager Sales, STI (Deutschland) GmbH
Your team enabled us to forget the reason why we are here for a few of hours by organizing cooking event for the families living with us in the Ronald McDonald House and just enjoy the time with nice people and food. THANK YOU SO MUCH FOR THAT.

Family living at the Ronald McDonald Haus, Essen, Germany
All logistic service providers play a key role to support their customers on their journey to become more sustainable. With our Lean&Green program in place we have a framework to reach our sustainability goals in the whole supply chain over the next 5 years.

Peter Csipes, Managing Director, STI Hungary
We will never hesitate to support any Ronald McDonald Charity House activities as this is such a great initiative to help families to cope during challenging times of their lives.

Katarzyna Golebska, Managing Director STI Polska
I really like the variation of work and the training has given me a good understanding about freight forwarding, which provides detailed knowledge about what is important are the challenges for the logistics sector, e.g. short delivery times, driver shortages, track and trace, shipping prices, etc. It is also positive for me to experience how nice and helpful my colleagues are to support my training. Everyone works together as a real team.

Andras Lukacsi, intern student for logistics, STI-Scandinavia
Previous
Next
It's what we do. We call it TAKING QUALITY THE EXTRA MILE.
Promising Quality
Quality cuts across everything that we do and we strive to do it perfectly.

Mastering Logistics
Our competent team can handle even the most complex logistics challenges.

Guaranteeing Capacity
We have the right fleet to handle even the most complex logistical challenges no matter the season.

Staying Ahead
The future of forwarding is digital and we provide smart transport solutions and full transparency.

Building Trust
We believe fairness, openness and transparency are key to keeping any good partnership going.

Combining traditional and digital Freight Management
We've been in the transport and logistics business since 1983 and are a leader in temperature-controlled freight forwarding. By integrating the best of traditional and digital Freight Management Services we offer smart and efficient logistics solutions while maintaining the customer-driven human touch. Our aim is to make everything as simple and seamless ​as possible with full transport transparency.​
On top of that, the efficiency provided by our digital services and solutions reduces empty mileage, as well as CO2 emissions, which benefits everyone.

Going the extra mile for you
We take transport to heart because it means delivering our promise to our customers: going the extra mile. It doesn't matter if it's road haulage, air freight, temperature-controlled transport or sea freight, we focus on your requirements and the specific needs of the goods you transport. As a dedicated and professional team, we tackle your challenges and turn them into our solutions.

From transporting perishable goods for the food industry and ensuring cruise liners are fully stocked to guaranteeing sensitive cargo, such as pharmaceuticals, arrive safely, we're there for you and ready whenever you are.

We're more than just a service provider, we're your partner.

Explore STI
Latest News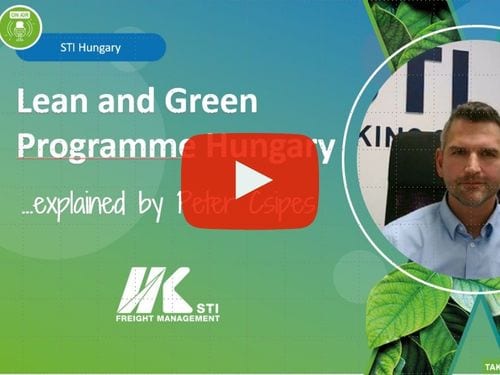 Peter Csipes, MD of S.T.I. Hungary Kft., explains the Lean and Green Programme and why it is so important for the company to take action now to reduce the impact on the environment.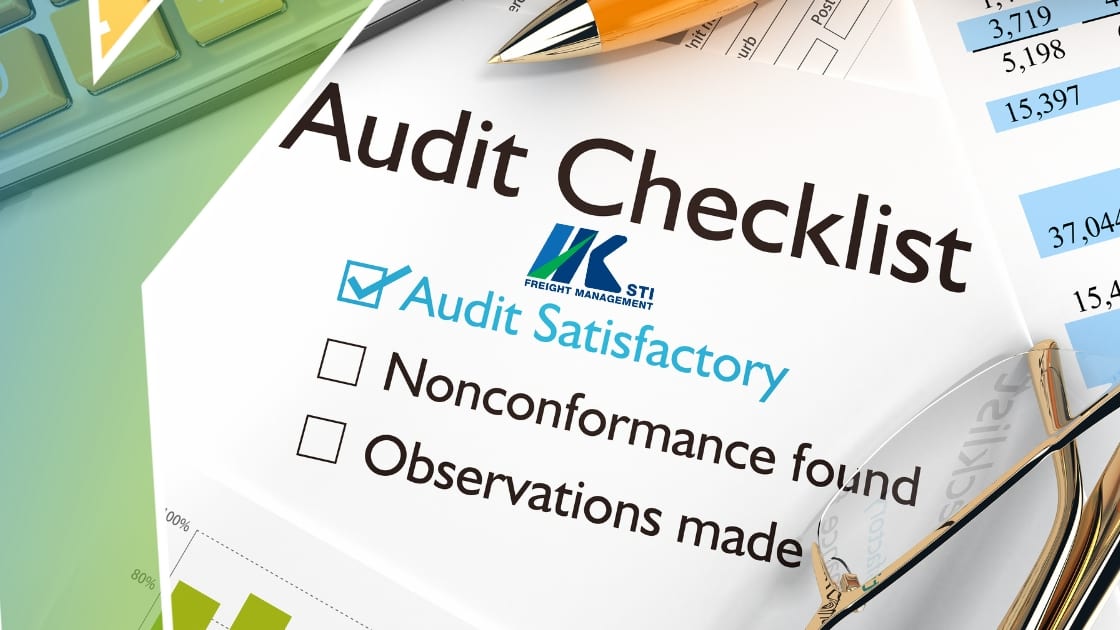 Time to celebrate within the STI Freight Management Group! S.T.I. Italia S.r.l. has been the fourth STI FM branch to successfully obtain the IFS Logistics 2.3 certification. With this certification the team proves that they provide excellence in quality and customer satisfaction and ensure comparability and transparency throughout the entire supply chain.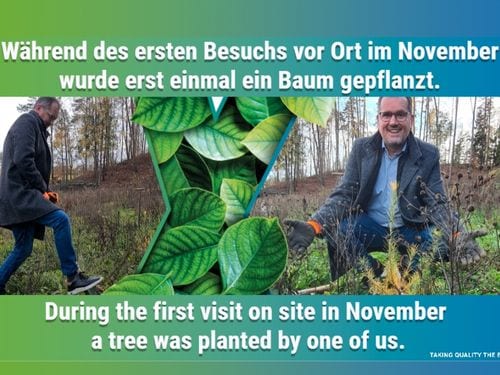 Eine Zukunft zu sichern, in der es auch in 200 Jahren noch Bienen, eine Artenvielfalt und Wasser gibt, ist uns als Unternehmen sehr wichtig. Aus diesem Grund hat unser Tochterunternehmen STI (Deutschland) GmbH in Zusammenarbeit mit Treemer® gGmbH das Naturschutzprojekt "Wir pflanzen einen Wald" Anfang 2022 gestartet.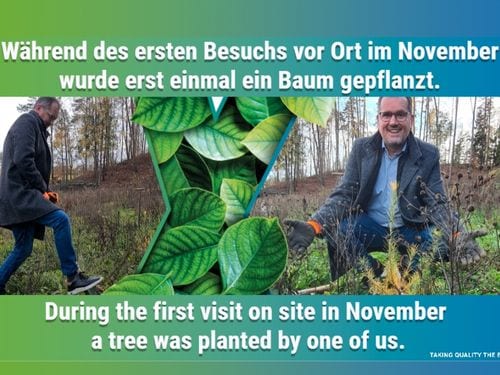 Securing a future where bees, biodiversity and water will still exist in 200 years is very important to us as a company. For this reason our subsidiary STI (Deutschland) GmbH has started the nature conservation project "We are planting a forest" in cooperation with Treemer® gGmbH at the beginning of 2022.
With our easy-to-use online platform we will make Freight Management easy for you, our customers and partner hauliers, as well as STI FM employees.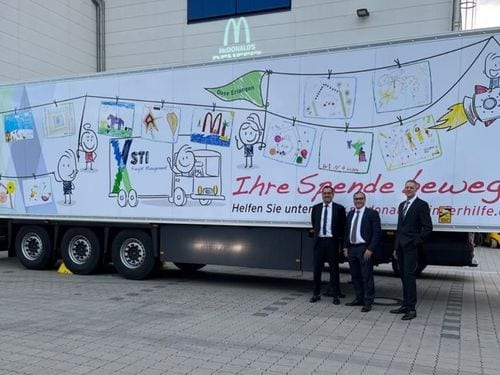 After a two-year break the annual McDonald's Charity Gala took place in Munich and STI (Deutschland) GmbH was one of the official sponsors again. This year's event was more special for us, as not only STI FM representatives participated, but also our STI Kids Trailer, dedicated to the RMHC.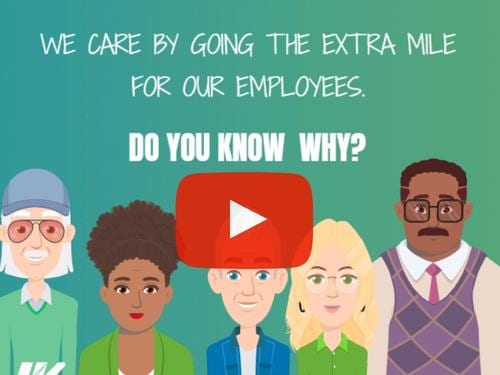 Having Satisfied Employees Matters! As a responsible company we believe, that fostering and nurturing a "people first culture" leads to our employees feeling appreciated and creates loyalty, which in the end supports our business success.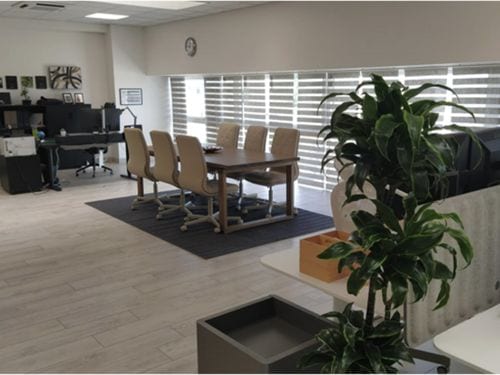 Our Italian team has moved to a new office a stone's throw away from the Unita d'Italia park in Bomporto, which means a lot to the team as it was part of their clean-up day last year to give something back to the local community. All of our colleagues in Italy agree that it is encouraging and motivating to see a physical upgrade on your working day and work in a good looking space.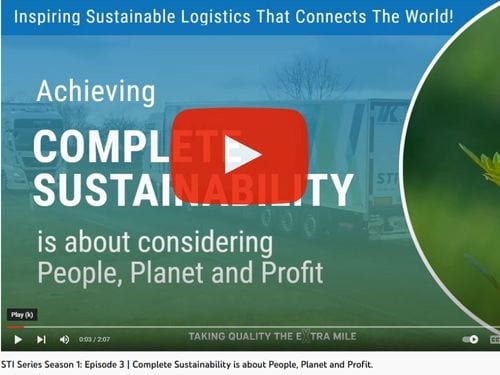 The demand for sustainable logistics solutions is reshaping the industry. Complete sustainability is key for us and we achieve that by integrating the triple bottom line - people, planet, profit.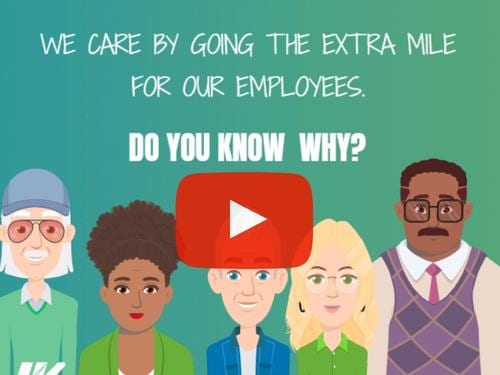 Having Satisfied Employees Matters! As a responsible company we believe, that fostering and nurturing a "people first culture" leads to our employees feeling appreciated and creates loyalty, which in the end supports our business success.