Combining Traditional and Digital Freight Management
Being a successful Freight Manager is about finding the right balance between offering digital and traditional logistics solutions to offer all parties involved a seamless experience. In our video we show why combining the best of traditional and digital Freight Management services is key to us and of benefit to everyone we work with


What we do - Digitalisation at STI
Full
Transparency
Track and manage shipments quickly and easily.

Optimised
Planning
Digital planning based on real-time, accurate information

Automated
Order Processing
Direct and easy data transfer thanks to seamless connections

Streamlined Administration
Data-driven decision making and automatic invoicing

Efficient
Cooperation
Easily communicate and cooperate with our team online

How we do it
We aim to make everything as simple and seamless as possible with full transport transparency. This is how it's done at STI Freight Management:
Highly automated TMS
One central transport management system coordinates all STI locations in Europe. This allows us to process master data in one place and use intelligent disposition and management to increase efficiency.

With one, pan-European system for all forms of transport, you can profit from a singular process, seamless communication and central planning.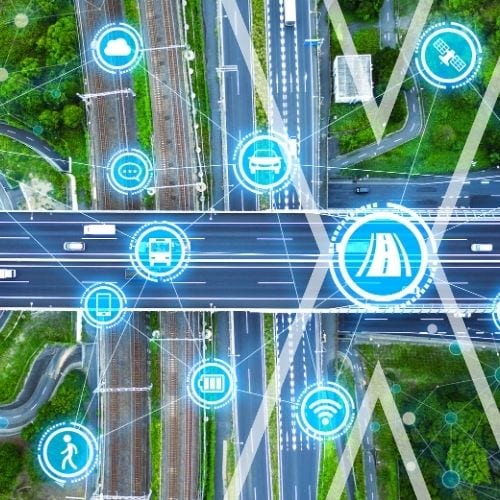 Digital productivity
From simple benefits such as reducing paper usage in to making information shared more transparent, digitalising office functions makes work easier, more effective and more productive.

Smart management means we can provide you with the relevant documents you need almost instantly and document repositories make work processes more secure. File uploading speeds up workflows and improves communication. Furthermore, technology such as optical character recognition allows us to process invoices automatically and convert information into manageable, actionable data.

Real Time Planning & Execution
We use clever digital tools to optimise deliveries and maximise efficiency when using roads, rail or sea routes or combinations of all of them which allows us to adapt to circumstances quickly. From artificial intelligence and machine learning to real time GPS, weather and traffic data, we can provide you not just with the best routes but also with a precise time of arrival taking loading and offloading into account.

On top of that, you can profit from constant updates about vehicle locations and our comprehensive sets of data make it easier for you to plan your operations and efficiently allocate the space you have at your disposal.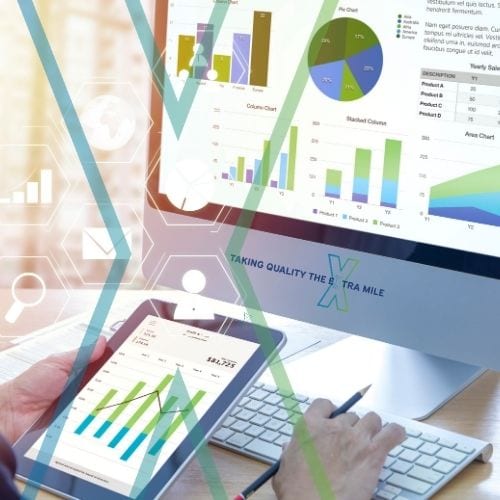 Data-driven decision making
Information is power – especially when it comes to making important decisions. The more data we collect, the more we can improve performance and make better predictions and gain valuable insights. Your strategies should be based on the best possible information you can get and, as a logistics partner, we aim to give you exactly that.

More security and efficiency
With tools such as remote electronic door locking, we can provide greater security in our STI trailers. For your sensitive, perishable and fresh goods to arrive in the best possible condition, they need to be transported in the right environment. We specialise in temperature-controlled transport and our digital monitoring solutions allow us to ensure that conditions are perfect throughout the journey.

Your data is also just as secure as your goods, thanks to high levels of IT security and full GDPR compliance.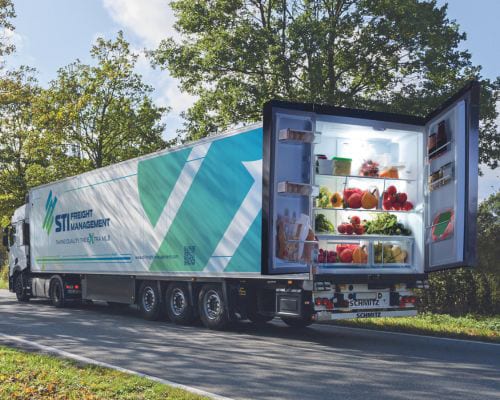 Coming soon: real time communication, tracking and monitoring
We never stop innovating and working on solutions for tomorrow's logistics challenges. Based on our customers' needs and feedback, we've developed new online services for even better communication, tracking and monitoring.
Look forward to increased flexibility and transparency, live-chat functionality as well as innovative new interfaces to make your transport life easier.

Watch this space!