"Building trustful relationships with everyone I work with is very important to me."
About your Job with STI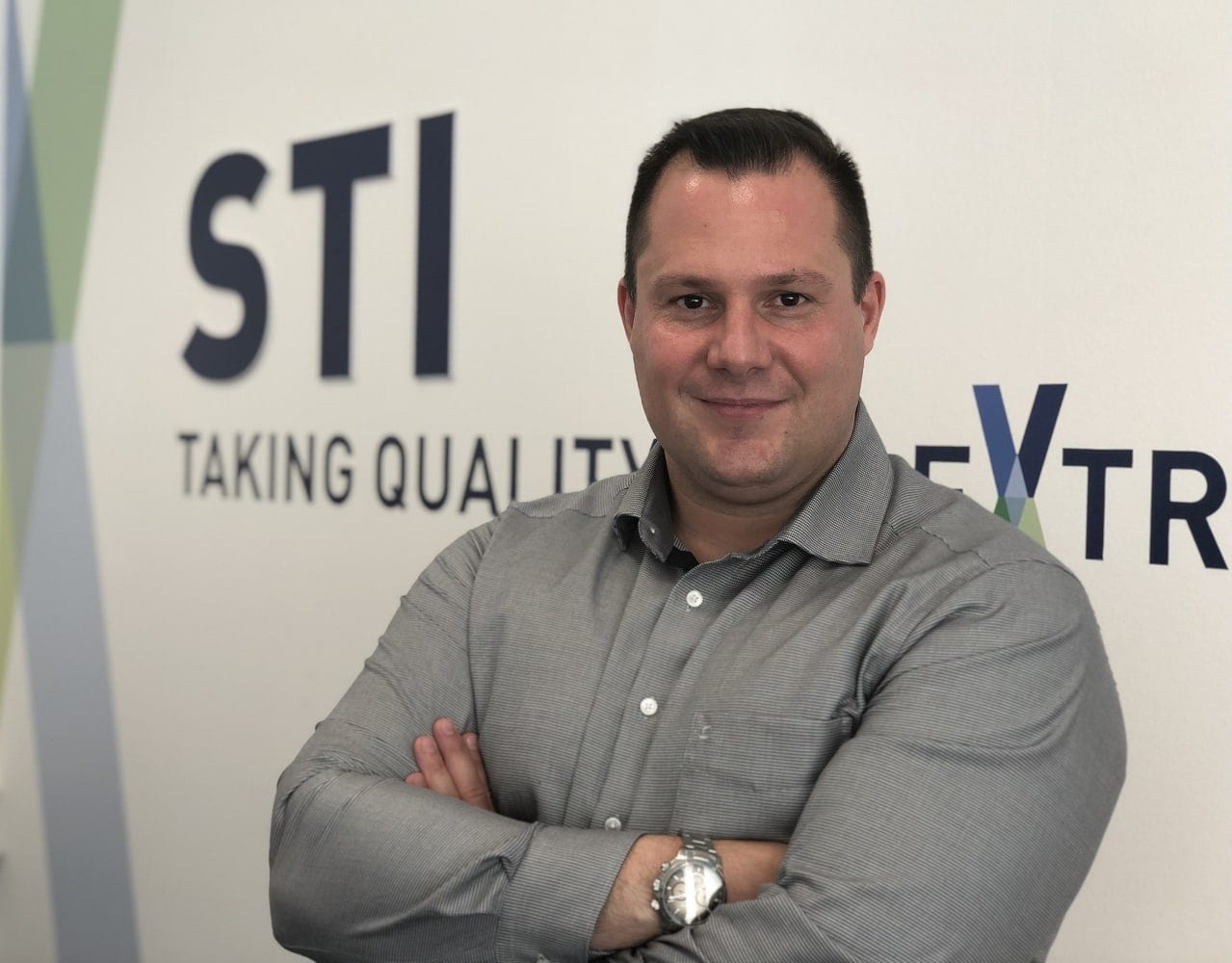 The story of our STI Talent
Tamas Kurucz
, who works for STI Hungary as Operations Manager and QA Manager is interesting. Tamas joined the team as one of the first two employees when we initially started off with a representative office in Hungary in 2005. He bascially knows the company from scratch and played a vital part in the journey of STI Hungary which today is a company with 17 employees. Tamas is a real team player and it is great to have him on board! Thanks for sharing your story Tamas.
Since when are you working with STI?
I have started in September 2005, when the STI Representative Office was opened in Hungary initially. At that time there were only two of us in the office and our main customer was Hungarorak (former HAVI Hungary) and some other clients. The volume we handled in the first quarter after our opening was about the 7% of the current one.

Which position did you originally apply for?
Planner. As there were only two of us I at the same time was also the deputy Representative Office Manager :)

What made you decide to apply for a position with STI in the first place?
I had (and still have) very good relationship with the first Managing Director of STI Hungary and when the idea came up in Duisburg to establish an office in Hungary with the lead of Tamas Kapczar, it was clear for him to ask me if I would like to join the team. Back then I was 26 years old and open for new challenges, therefore I did not even hesitate to say yes.

Please describe your main responsibilities of your current position.
I am in charge of our Operations team of 9 very talented colleagues and we handle the entire Operations activities for the company, i.e. planning, customer service, etc. Moreover, in close cooperation with Peter Csipes, our Managing Director, I also manage all QA related topics, for example ensure that processes and structures are in line with ISO 9001:2015, haulier audits, claims handling and everything else that comes up as goal or issue to fulfill our quality standards.

What are the main goals you want to achieve?
In general, my main goal is to prepare our organization to be sustainable for the future regarding all operational and quality matters. Last, but not least Iíd like to highlight how important it is for me to build trusted, very good relationship with our employees and all internal and external partners.
How do you want to achieve them?
Earning the full trust of business partners and colleagues is sometimes difficult however, I am living and working in this spirit and I am sure that those colleagues who know me personally would agree.

Looking at your expertise and experiences, what and how do you think you can best contribute to STI?
My colleagues usually say that my analytical skills and objective approach when having to analyse or review tasks are excellent. This means for example, in case of taking on new businesses for which we have to carry out an analysis about the pro and cons, risks and challenges, my opinion is always valuable and accepted to help to come to a final decision.

Which main challenges do you face in your position?
As I am responsible for two different areas at STI Hungary, the main challenge is to find the right balance between Operations and QA as both of them are obviously of same importance to the company.
What do you like most about your position?
This is not easy to answer actually. In general I like all my job tasks. Due to the fact that I have a wide range of responsibilties with being responsible for QA and Operations I have a very interesting job, what I like a lot. And it never gets boring for sure. ;)

What do you like most about STI?
Even though we are a fairly big group with STI companies all over Europe, I still know most of the colleagues working for each entity. I like that as it enables us to work in a team and help each other to achieve our common goals. I like the teamwork amongst the entities very much.
Is there anything else you would like to tell us about your job or employment with STI?
Can it be a little funny story? I hope yes. :) When I had my job interview with Horst Rauscher (former Managing Partner of STI Freight Management) in the HAVI Hungary office in 2005 I met the Transport Manager of HAVI Hungary in the lobby and we shared a couple of words. He thought, that I was his appointment as he was waiting for someone to apply for a drivers job. Well, we fairly quickly came to the point that I am not his guy and so I finally was able to move on to meet Mr. Rauscher. Believe it or not, but I had my longest job interview ever with him, about 4 hours! Well it was worth it, as I got the job. :) By the way, six months later the HAVI Transport Manager confessed to me that he actually was very disappointed when he found out that I was not the guy applying for the driversí job. He really enjoyed our conversation back then and how professional I came across. That was a great feedback and we still have very good relationship both business and private after all these years.
About yourself - In a few words
What talent would you like to have?
See the future :), just kidding. Would be nice to play an instrument, a piano.

Which words do you use the most?
Business: risk and profit
Private: family and friends

Who is your favorite musician?
I donít have a favorite at all. Iíd like to listen to almost everything including classical music.

A book that you would recommend?
Everything from Robert Ludlum.

How do you like to spend your time off work?
Spending time with the Family and watching TV series.

Your favorite dish?
Hungarian ratatouille ďa la my MumĒ. :)

Ideal place to lose yourself on vacation?
I donít like hot weather, definitely somewhere in the north.

What makes you laugh?
Funny moments in life.

A moment of happiness?
Being with my wife and my two daughters.