17th Annual McDonald's Charity Gala in Munich and a STI FM Kids Trailer
"Helping families feel at home— even when they can't be"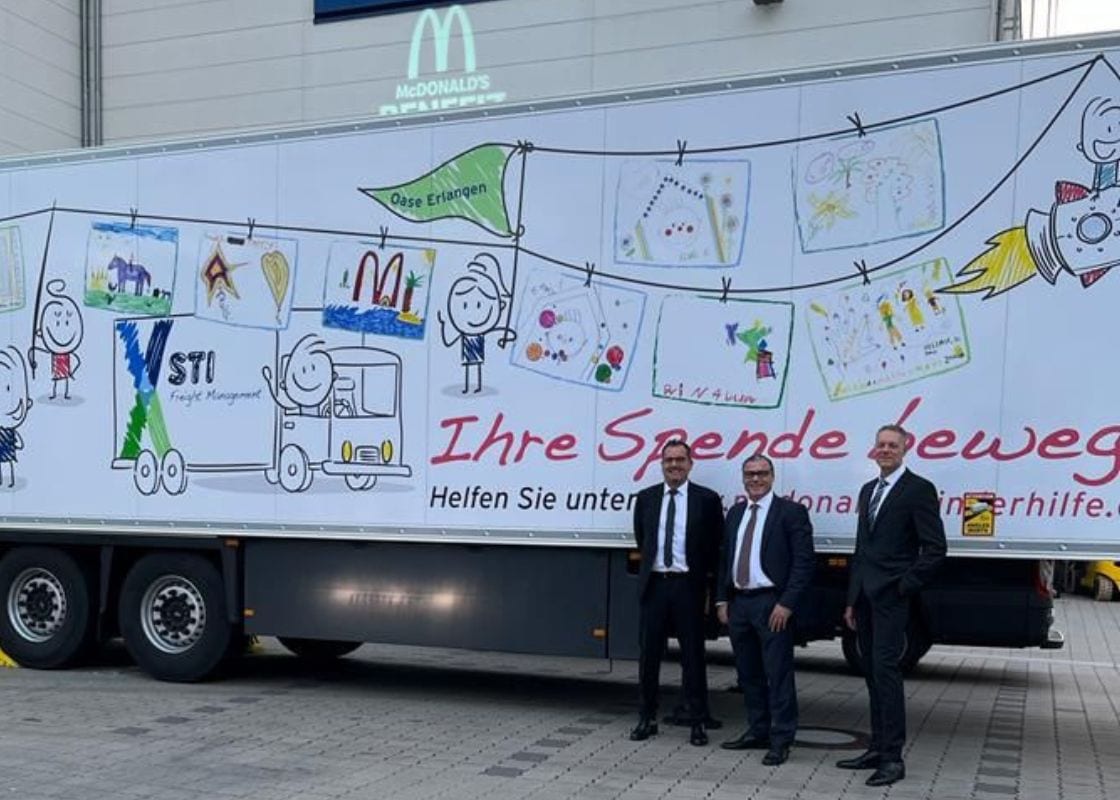 After a two-year break the annual McDonald's Charity Gala took place in Munich and STI (Deutschland) GmbH was one of the official sponsors again. The vision of the Ronald McDonald's House Charities (RMHC) is for every child in hospital to have their families close by, and to ensure families are fully supported in the RMHC Houses and remain actively involved in their child's care. During the Charity Gala's itself the guests help to raise donations.

This year's event was more special for us, as not only STI FM representatives participated, but also our STI Kids Trailer, which is labelled with the paintings of RMHC children showing their happiest moment. This trailer is one of four on the road. Each is labelled with drawings that were provided by several RMHC houses in Germany. With these trailers we help to raise awareness for their work and hopefully recruit further supporters.

"Having a child in hospital is unimaginable for me and I have never had to go through such a challenging time in my life", says Drazan Malesevic, Managing Director STI (Deutschland) GmbH. "Supporting the RMHC is a personal matter for me as I am very grateful for having a healthy child. By helping the RMHC I can give something back. I think in particular at the moment it is even more important to give support as times are hard enough with everything going on. What is more rewarding than knowing a family can be together during a time when closeness matters the most", Drazan Malesevic continues. "What I am most happy about is that more than 1.1 Million EUR of donations were raised during this years' event! What a fantastic outcome to help families and their children. Congratulations!"

Picture from left to right: Drazan Malesevic, Kai Schüttke (Vice President STI Freight Management), Simon Gröne (Senior Director Finance Freight Management)
All STI entities in Europe have a strong bond with the charity of McDonald's for decades already. It is a matter of heart for us to support their amazing work and by that families who have a child in hospital. Helping the RMHC charity to provide families free "home away from home" accommodation and by that enable parents and siblings to be close to the children in hospital means easing some of the burden for them.

We most likely cannot even imagine how hard it must be for families who have a child in hospital. This is why it is so important for us to support the RMHC. By organising team cooking events at the RMHC houses in Germany during which our employees spoil the families with a good meal or participating in regular local RMHC events to help raise money, we and our STI FM entities help to make a difference.