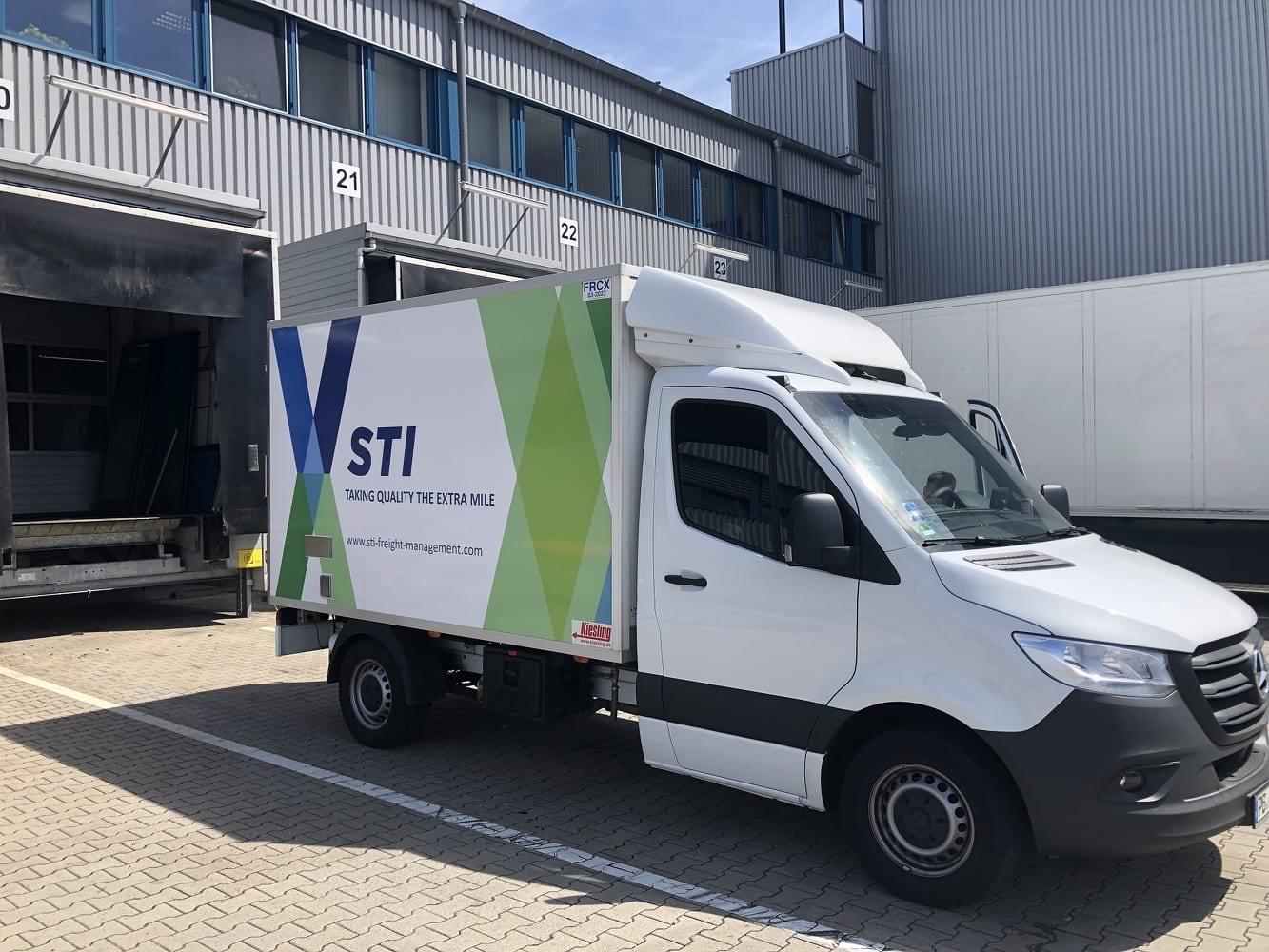 11.45 hrs on a Friday morning and the phone rings. A customer, contacting us through a recommendation, has an urgent delivery of two pallets with fresh cheese to be transported with a temperature of +4 degrees. Distance 460 km. Challenge: The goods need to be delivered at 7.30 hrs the next morning as otherwise an important ingredient for hundreds of ready-to-cook meal packages would be missing and goods could not be shipped to the end consumers.
The STI team started its work to help the customer immediately. Thanks to the access to our transport partners express van database showing the locations of each vehicle our colleague Marco Weddermann, our dedicated STI Fast Lane Team Lead, was able to identify an express van close by. The van was able to reach the loading place within 3.5 hours. Said and done and booked and the van was on its way and arrived at the loading place at 15.30 hrs. Once loaded the van continued its trip. Based on the forward thinking of the driver by planning his break at the final destination premises, he already arrived at 23.00 hrs on the same day, ready to be unloaded on the next morning at 7.30 hrs as planned. That's what we call on time!
During the entire transport Marco was in constant contact with the driver and the customer to keep all parties concerned up-to-date about the status. When the delivery already arrived at 23.00 hrs on the same day you can imagine the surprise of our customer – a very happy customer indeed, which his feedback clearly shows: "Wow, you are fast and correct…I like that." Is there anything better you can hear from a customer to confirm that you are doing a great job? Probably not. Well done!
The team of STI is always ready to support customers when it comes to challenging transports. No matter of the temperature, the quantity or where it needs to travel: We are here to give our customers the peace of mind that everything is in save hands.