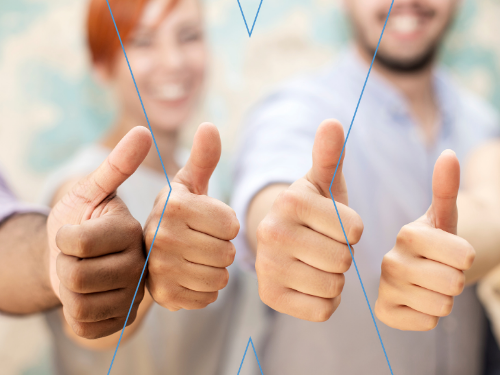 The team of STI Germany is extraordinarily proud about this achievement as the entire recertification process from its internal preparation to the final audit day was far more challenging than any before. COVID-19 causing local lockdowns and working remotely from home required the entire team to reinvent itself to prove that all requirements of IFS Logistics 2.2. can be matched. Virtual meetings via MS Teams took place as face-to-face meetings or a quick meet-up at the desk were simply not possible until about two weeks prior to the actual audit date in July. "It was a completely new experience for everyone involved to work together on documents virtually and communicate via video conferencing most of the time. There were obstacles that needed to be overcome but all in all the team did a great job to support the process which lead to a successful outcome", Ruth Schaefer / QA STI Deutschland says.
Prior to the actual audit with Agrizert Ruth Schäfer and Stefan Hodain, Manager QA & Environment STI Freight Management GmbH, scheduled an internal audit supported by the QA department of our sister company HAVI Logistics to go through all the requirements and identify what the team needs to work on until the audit in July. For example main areas relevant for the auditors during the recertification audit are the Management related chapters, all Quality Assurance documents/documentation, as well as the complete HACCP programme, risk analyses, internal audits and all internally communicated documents and training related to the transport process.
Based on the COVID-restrictions the actual audit carried out by Agrizert on 22 July 2020 was also carried out slightly different. The auditor did not interview the members of staff due to social distancing measures and focused a lot more on checking and asking comprehensive questions about the documents and documenting procedures in place.
Audit passed with 97.28 %
When the team received the official information and certificate in September that the audit was passed with an even better result than in 2019 everyone felt proud! The better result in particular is based on a more restrictive handling of the haulier documentation processes and stricter approach when dealing with appointed hauliers. This better score motivates to continue to work on optimizing processes and find out which areas could be further improved within the framework of IFS Logistics.
By being fully committed to "taking quality the extra mile" for all customers the entire STI group continues to monitor all processes and measures in place to ensure a great customer experience in all areas.
Congratulations to the entire Team of STI (Deutschland) GmbH for such a fantastic result - in particular during these challenging times.