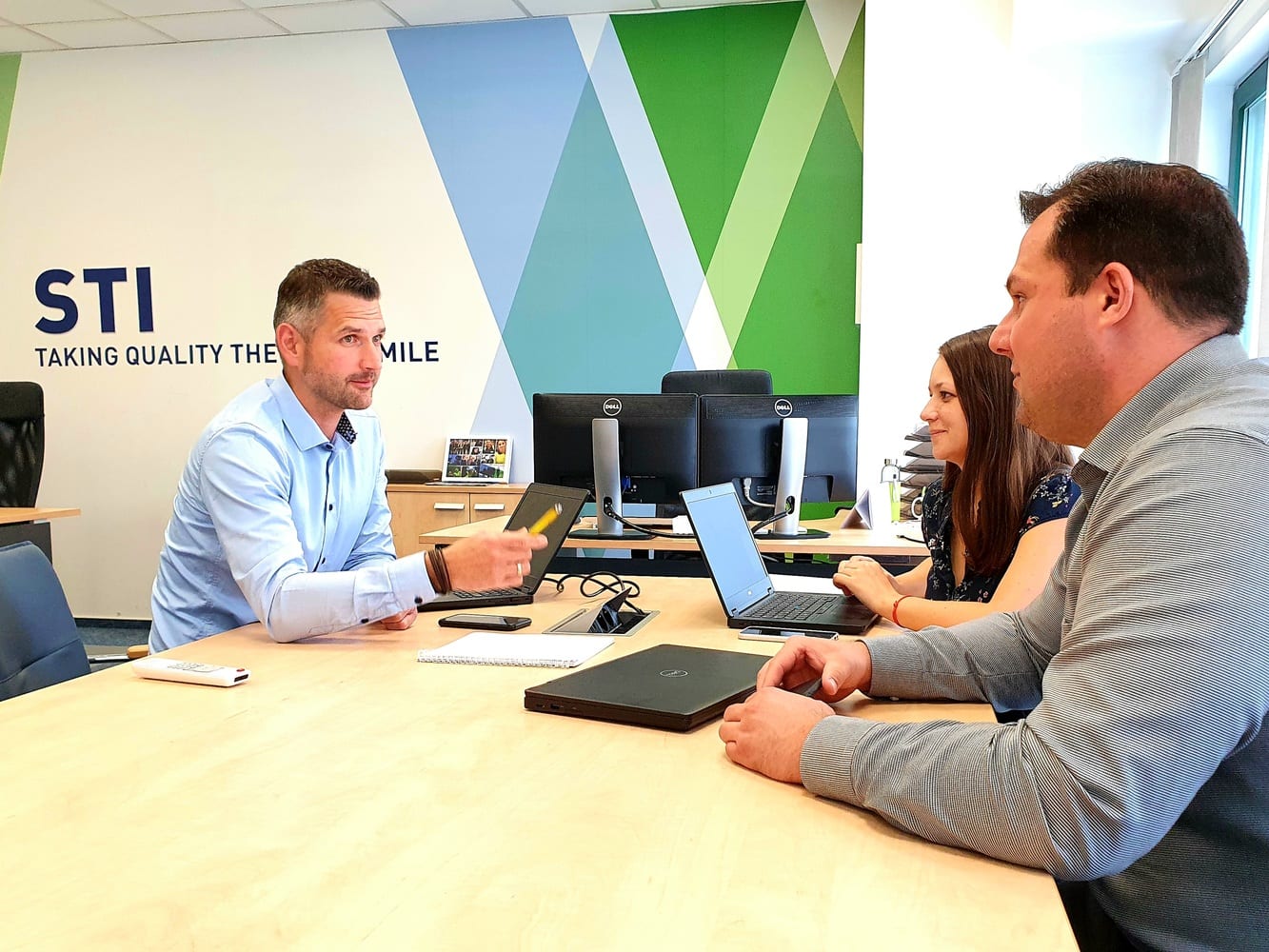 The Lean and Green Europe programme was founded in Holland a few years ago to enable collaboration in logistics and guide members towards a less wasteful and a more sustainable future. Today "
Lean and Green
" is established in several European countries and meanwhile is the proven European logistics community that is tackling CO2 emissions.
On 15 September the Dutch Ambassador Rene van Hell kicked off the first hybrid session of the Hungarian Lean/Green Platform with the motto "100 % collaboration, zero emission" at his residence with social distancing measure in place. A very special occasion for Peter Csipes, Managing Director of STI Hungary, who was personally welcomed and congratulated on becoming the 1st member company in Hungary by Mr. Van Hell. "Receiving the official Accession certificate from the Dutch Ambassador was a real honor and the fact that we are the first Hungarian company makes us really proud." Peter Csipes says. "We as a company believe that tackling the carbon footprint and climate impacts of transport industry is the responsibility of each stakeholder in the supply chain. All logistic service providers play a key role to support their customers on their journey to become more sustainable. We are glad that the Lean&Green program - coordinated by
GS1
- provides us the framework to reach our sustainability goals in the whole supply chain over the next 5 years."
To make this all possible STI Hungary has appointed Tamas Kurucz / Operations Manager and Eva Bodnar / Team Lead QSR Operations to steer all activities concerning the Lean&Green tasks within STI Hungary. "Both of them are very experienced and will support our customers to become more sustainable in their supply chains", Peter Csipes says. One focus for example lies on optimising the pre-freight transports for their main QSR customer and HAVI, who have clear roadmaps how to become even more sustainable and greener by 2025. "It is great to be part of this journey and to help the industry to reduce its environmental impact," the "Leand&Green" team Eva and Tamas confirm. Full speed ahead!
We are looking forward to hearing more about the "Lean & Green" development in Hungary soon.
If you are interested: Watch the full video of Peter Csipes outlining why our company joined and receiving the accession certificate
here
.